The Lusso Large has Contemporary designs meets the new generations of Array LED technology in the Lusso Large Post Top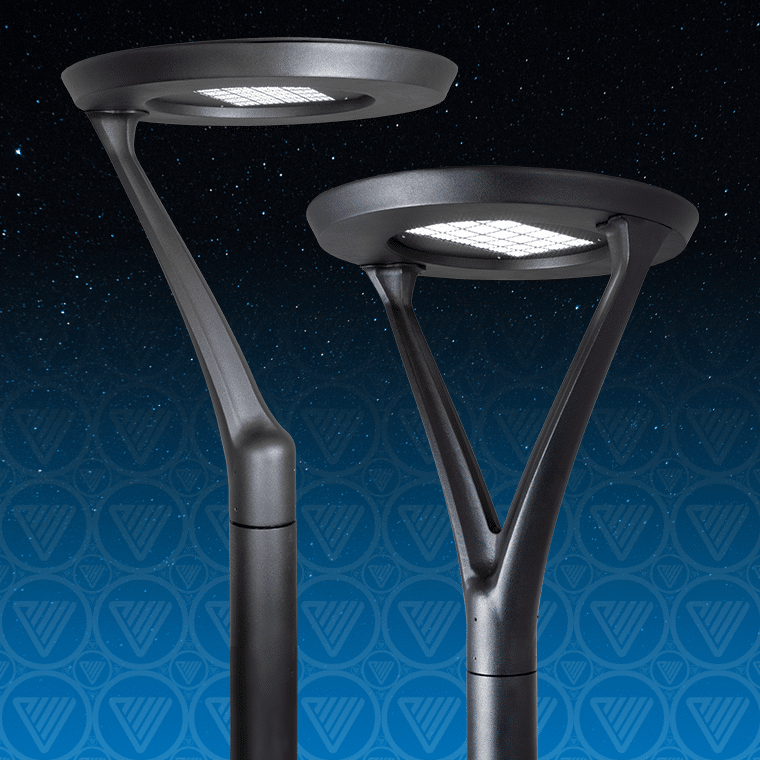 The Lusso Collection powered by ARRAY from Visionaire Lighting can elegantly compliment the daytime architecture of your space, while providing nighttime illumination that is up to task and equally as elegant. The collection consists of a wall sconce, bollard, single or twin arm post top and a beautiful pole mount. Available in two housings sizes and lumen packages up to 55K lumens thanks to our performance ARRAY LED platform. Scale and design creativity has no limits for any application. 
Key Features
Cast aluminum housing
IP65 Housing and LED optical assembly
1000 W Replacement
10 Specification Grade low glare optics
25,000 – 55,000 lumen packages
202 – 408 wattage range
120-277 universal Drivers, 347 & 480 voltage drivers
10KV Surge Protector
90% Power Factor
10 Year Electrical Warranty
PangeaLink compatible
Cantilever and Yoke Mount Design
Mounts over 4"OD pole
3, 5 and 7 Photocell receptacles
0-10V Dimming driver
Title 24 Compliant Motion Sensor
Applications
University campuses
Business parks
Walkway projects
Theme parks
DesignLights Consortium (DLC) qualified Product. Some configurations of this product family are not DesignLights Consortium (DLC) listed, please refer to the DLC qualified products list to confirm listed configurations.
Browse Available Lusso Large Post Top Downloads
Lusso Large Double Post Top Downloads
Related Products – Lusso Collection