Case Study: Chino Hills Ford
In late 2014, The Chino Hills Ford dealership had just finished a major repositioning and facelift managed by Sauers Lopez Construction (SLC).  SLC turned to Visionaire Lighting to perform an evaluation of the site lighting and recommend solutions to both modernize the site lighting and reduce the customer's operating costs.
"Visionaire was with us through the entire process.  Their product allowed us to significantly reduce the total fixture quantity all while improving the overall site lighting quality.  This reduction in fixtures and improved technology really drove the project financially.  The customer saved money and procured a significant rebate to make the investment a win-win"
Clark Longhurst, President of Monterey Energy Inc.
Summary
VLX fixtures
Replaced 151 fixtures total
42% overall fixture count reduction
Benefits
78% reduction in lighting energy costs
$2,500.00 in reduced annual maintenance costs
$42,100.00 – rebate received from utility
62.3% – customer's return on investment (ROI)
$628,629.00 – 10 year cash flow improvement
428 tons of CO2 reduced, enough to power 47 homes annually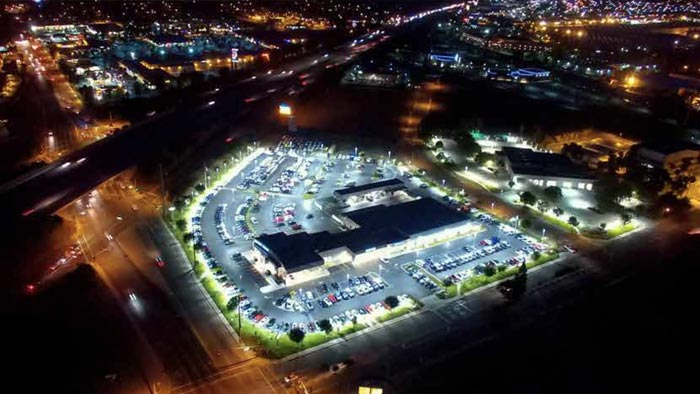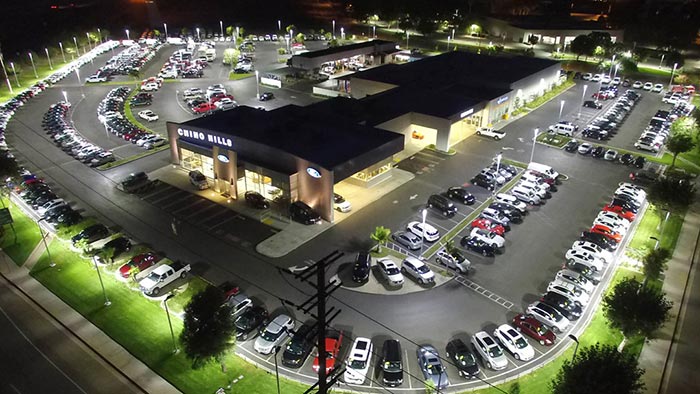 10 year cash flow improvement
Rebate received from utility
In reduced annual maintenance costs
Tons of CO2 reduced, enough to power 47 homes annually
Reduction in lighting energy costs
Customer's return on investment (ROI)
Overall fixture count reduction