Case Study: Devoe Subaru & Buick
In deciding what lights should replace their existing HID fixtures, Devoe Subaru & Buick knew they had to find the best of the best. Located right in the heart of one of the most expensive cities in the United States, they know extra effort is required to attract attention to their lot. Being ahead of the curve was important to them, and we provided them with our newest and brightest fixture to hit the market, our BLX.
Replacing old 1000 Watt HID fixtures, with 564 Watt LED BLX fixtures we were able to give them a significantly brighter lot, while also reducing their power consumption by almost 50%. Although initially Devoe wasn't concerned with cost, they were able to achieve higher lumens than were expected with a fraction of the operational power previously consumed on the lot.
Summary
BLX fixtures
Replaced 56 fixtures
Replaced 1000 watt HID with 564 watt LED
Benefits
Brighter lumen package
47% drop in power consumption annually
Annual sales increase since BLX installation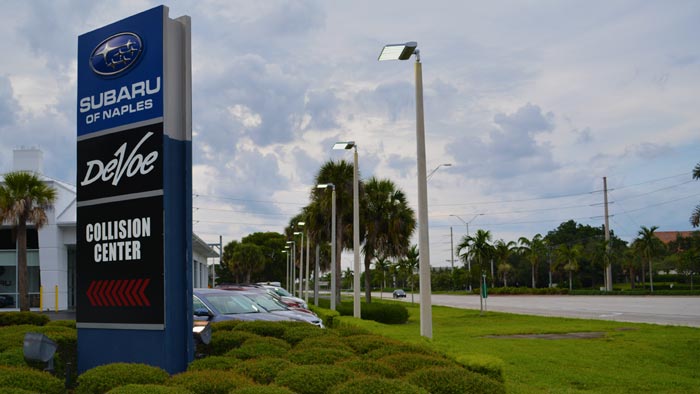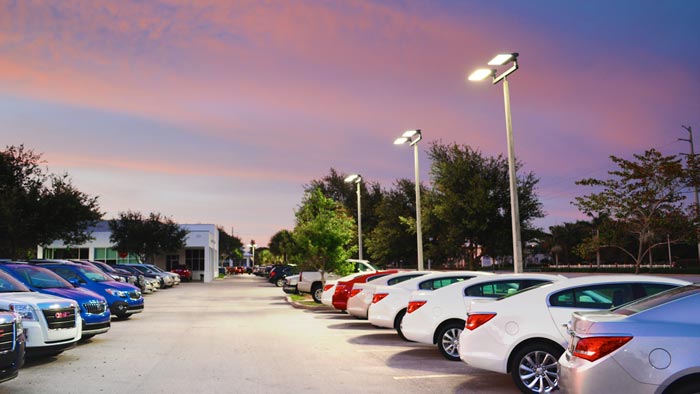 Summary
BLX fixtures
Replaced 56 fixtures
Replaced 1000 watt HID with 564 watt LED
Benefits
Brighter lumen package
47% drop in power consumption annually
Annual sales increase since BLX installation