Case Study: Morton Grove Acura
Acura is among the top three rated cars in consumer reports. When renovating their lot, Morton Grove knew they needed a fixture that competed just as highly in the outdoor lighting world as their cars did in the automotive world. They knew when replacing the lights in their lot, the fixtures chosen needed to ensure that the Acuras on their lot looked a cut above the rest, while having the ability to be more energy efficient as well. After being introduced to our very sleek, energy efficient yet very powerful VLX, the choice was clear.
Replacing 72 fixtures that were previously 1000 Watt Pulse Start with new 359 Watt LED VLX fixtures, we were able to reduce their wattage usage by 721 Watts per fixture. This equates to a 66% energy savings overall. Such high-energy savings combined with added wireless controls, Morton Grove was able to qualify for a utilities incentive return of over $24,000. Morton Grove saved money and energy while still creating a beautifully lit lot that helps the newly waxed cars shine that much brighter.
Summary
VLX fixtures
Replaced 72 fixtures
Replaced 1000W pulse start with 359W LED fixtures
Benefits
Over $24,000 in utility rebates
Reduced energy usage by 66%
Wireless controls give more lighting control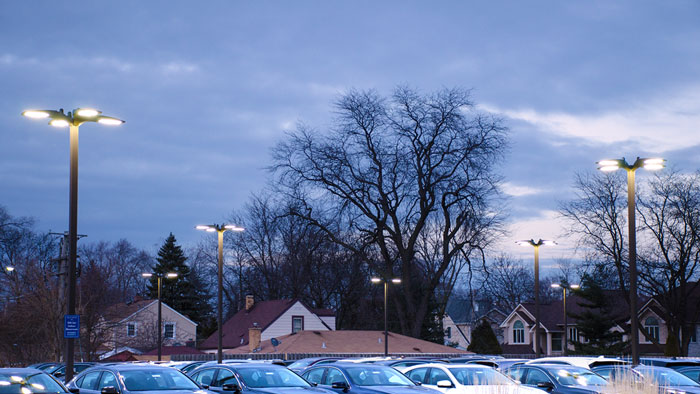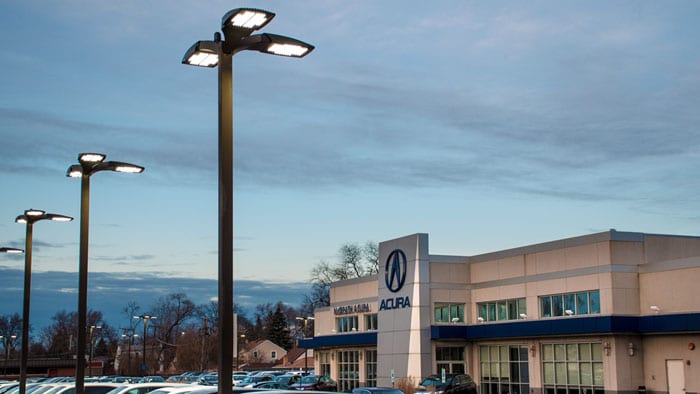 Rebate received from utility