Client Support
The goal of our Client Services team is to deliver exemplary client experiences with Visionaire Lighting, from pre-sales functions, through sales order management, and beyond.
Our Internal Technical Sales Specialists are your Trusted Advisor, skillfully working with you to identify the best possible lighting solution for your project, based on project requirements. They also confirm your project order is complete and accurate prior to manufacture, to assure the order is shipped perfectly.
Our Client Services Representative will stand with you to project manage your order, from order entry through shipping and beyond. We focus on consistent, friendly, dependable up-front communication, respectful and responsive replies, and meeting special requests as quickly as possible.
Click on the envelope beneath each person to send an email; click on the phone for their direct dial line.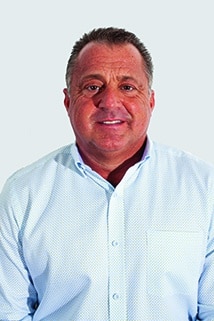 Darren Scharringhausen
Rest in Peace