Case Study: Elgin Honda
Elgin Honda of Illinois being new construction had a plethora of options when designing their lot. After deciding how the lot would be laid out, Elgin came to us wanting the most light with the least amount of fixtures, while still being able to emit the necessary lumens during the snowy weather months. They wanted to maximize efficiency, leave more space for their large inventory of cars, while being able to control the light during bad weather so they could always be seen from the road. Our internal team of photometric specialist's was able to design a lot tailored to do just this using our VLX.
Using our patented optics we were able to cut out almost half of the fixtures Elgin thought they would need with HID lighting. The layout offered them the fewest fixtures while giving them an immensely large Lumen output, while also working with our controls team to design controls for greater adjust-ability. Now, come rain, snow or nightfall, Elgin Honda now has the power to be seen at all times of the day as well as all times of the year.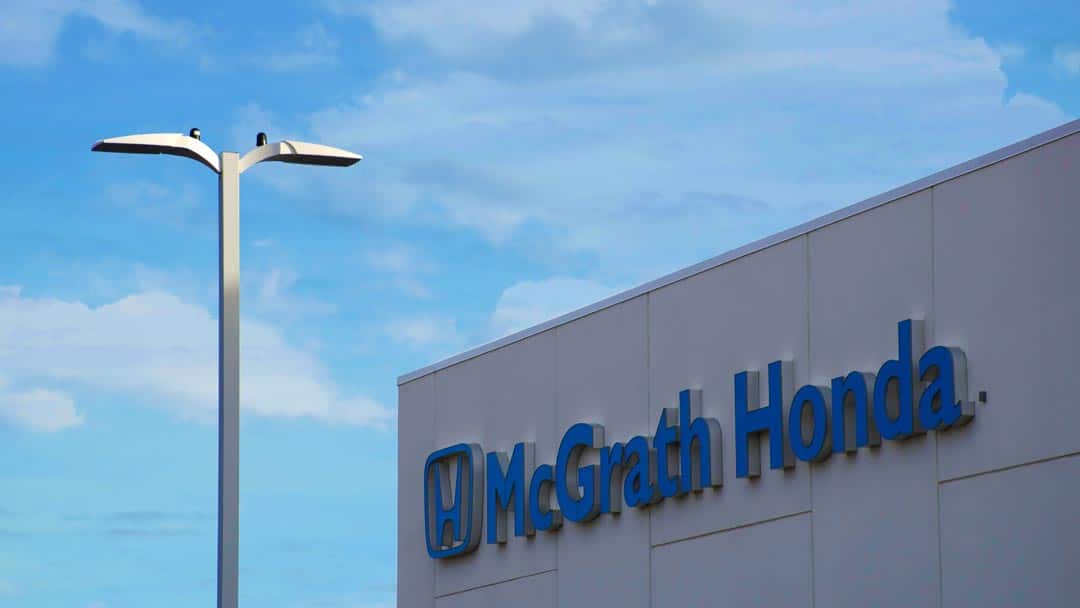 Summary
VLX fixtures
101 LED fixtures under 350 watts
Wireless controls
Benefits
Half as many fixtures for more lumens
Initial installation savings
Maintenance & power savings
Wireless controls make bad weather less significant on sales