Case Study: Morton Grove Audi
When buying a car at McGrath Audi; a premier dealership in Chicago, not only are you buying excellence in a car, you are visiting a pristine automotive dealership. When renovating their lot, McGrath needed an LED fixture that was as aesthetically pleasing as the cars it was showing off. And of course the best fixture for the Job was our VLX.
McGrath changed out 101 fixtures from 1000 Watt Pulse Start, to 359 Watt Led Fixtures that included wireless controls, saving them 721 Watts per fixture. This 66% power reduction qualified McGrath for an utility incentive return of $36,360 in total. Now, this product gives more light with less power as well as saving thousands of dollars in maintenance spending.
Summary
VLX fixtures
Replaced 101 fixtures total
Replaced 1000 watt fixture with 359 watt LED fixtures
Benefits
$36,360 incentive return for power reduction
Wireless controls for added control and savings
Now saving thousands of dollars annually on maintenance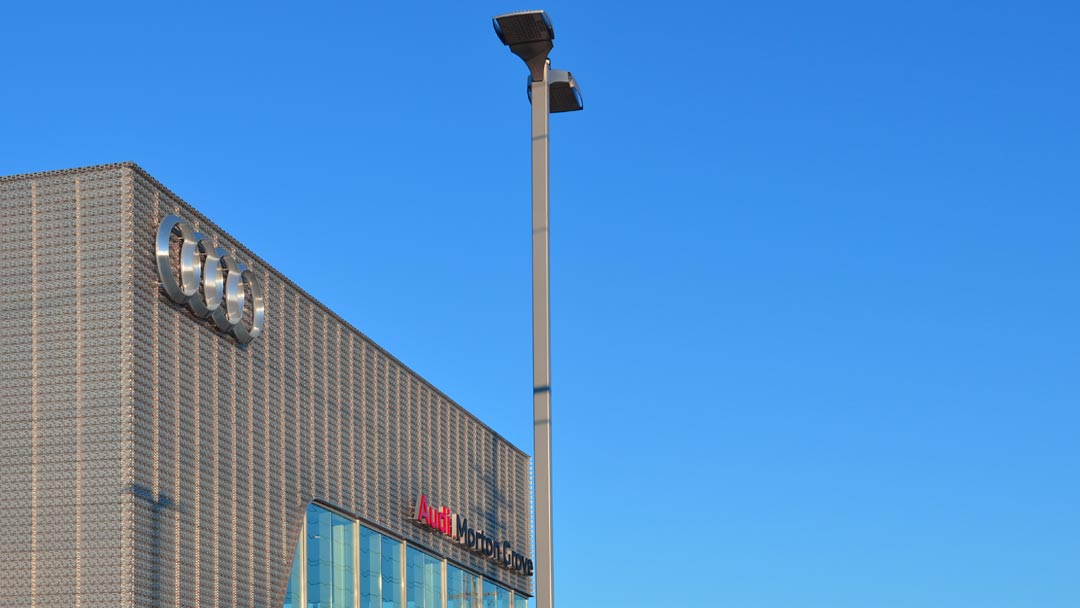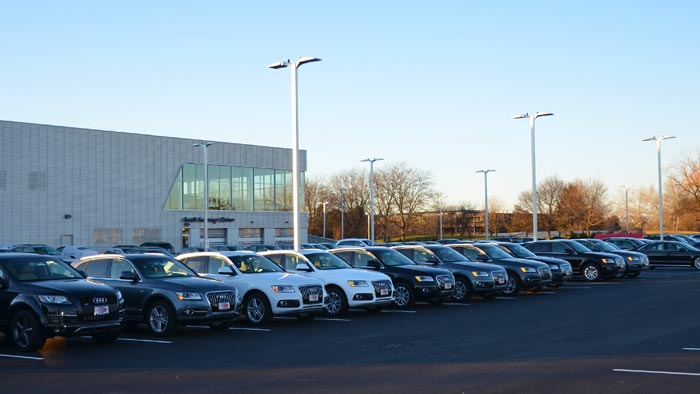 Rebate received from utility