Case Study: Oxnard Lexus
On a street strewn with dealerships, Oxnard Lexus wanted a fixture that would help them stand out among the rest. Not only did they want to look brighter and newer, they wanted to save energy while also qualify for the utilities incentive program.Worried about sacrificing light for energy savings, they came to us with questions. We answered with the BLX.
In total 81 fixtures were changed. Replacing 1000 Watt HID fixtures with 614 Watt LED fixtures on the sales lot, and 444 Watt LED fixtures on the service lot. In doing so, Oxnard Lexus qualified for over $20,000 in utility incentive rebates. In addition they are now saving an estimated $37,672.56 annually in energy spending as well as thousands of dollars in maintenance.
Summary
BLX Fixtures
Replaced 81 fixtures
Replaced 1000 watt HID with 614 watt & 444 watt LED fixtures
Benefits
Over $20,000 in utility incentive rebates
Almost $38,000 in annual energy spending
Thousands saved in annual maintenance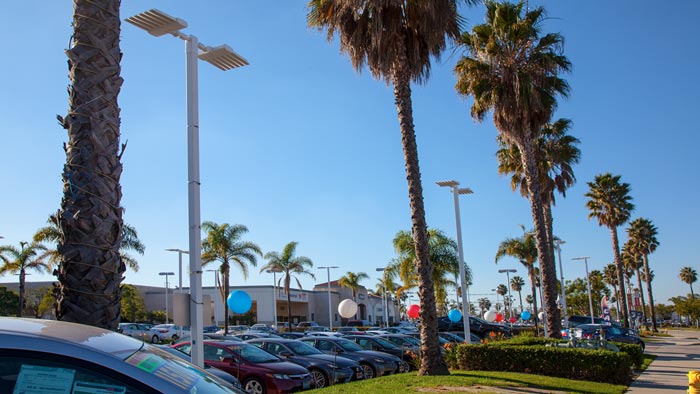 Annual energy spending saving
Rebate received from utility