Introducing The LED Array From Visionaire
Optimize efficiency, quality, and bring your lighting costs down with our Array LED Light technology.
Our new Array LED Light engines utilize the latest LED technology wherein 1 traditional LED chip is replaced by 4 new LED chips each operating at a lower milliamp drive current while driving the entire board at a higher drive current. The results are cooler operating temperatures allowing for longer lifetimes of the LEDs and higher overall lumen output.
In addition, four times as many LEDs that are each less bright by 25%, spread evenly around the same sized LED board, make the luminaire much more comfortable to view.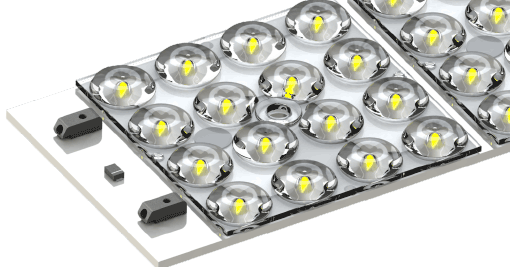 Introducing our New Website & Brand Identity
The site has been designed for easy navigation and superior client support and offers many new features including:
Convenient download tool for photometrics and product collateral
Improved search functionality
Modern styling that works across all devices
Immersive user experience
Expanded case studies
New solutions section
News section
Direct interaction with our Client Support Team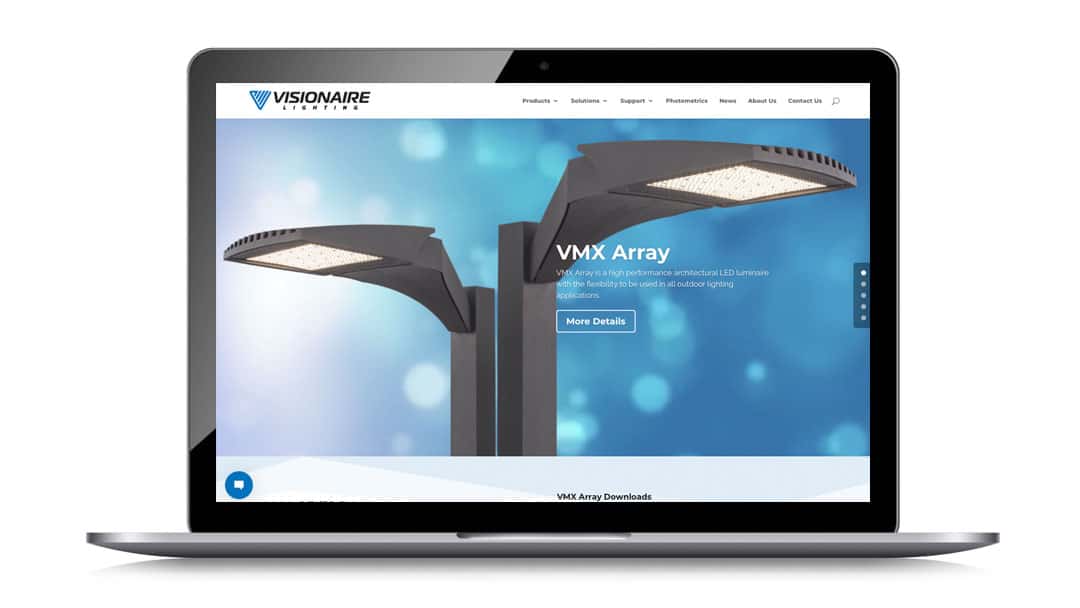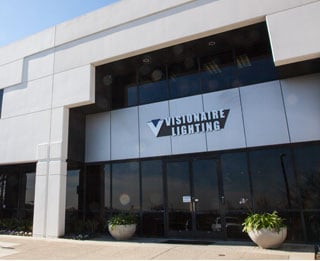 Performance in a Whole New Light
Visionaire Lighting is proud to celebrate eighteen years of bringing new outdoor lighting technology to the marketplace. Our new website showcases the broad array of LED products that we design, test, and produce.
We are a leading manufacturer of high-performance, specification grade LED outdoor lighting. We provide lighting solutions to a variety of markets, including university parking lots, office complexes, shopping centers, auto dealerships, sporting complexes, street lighting and many more.